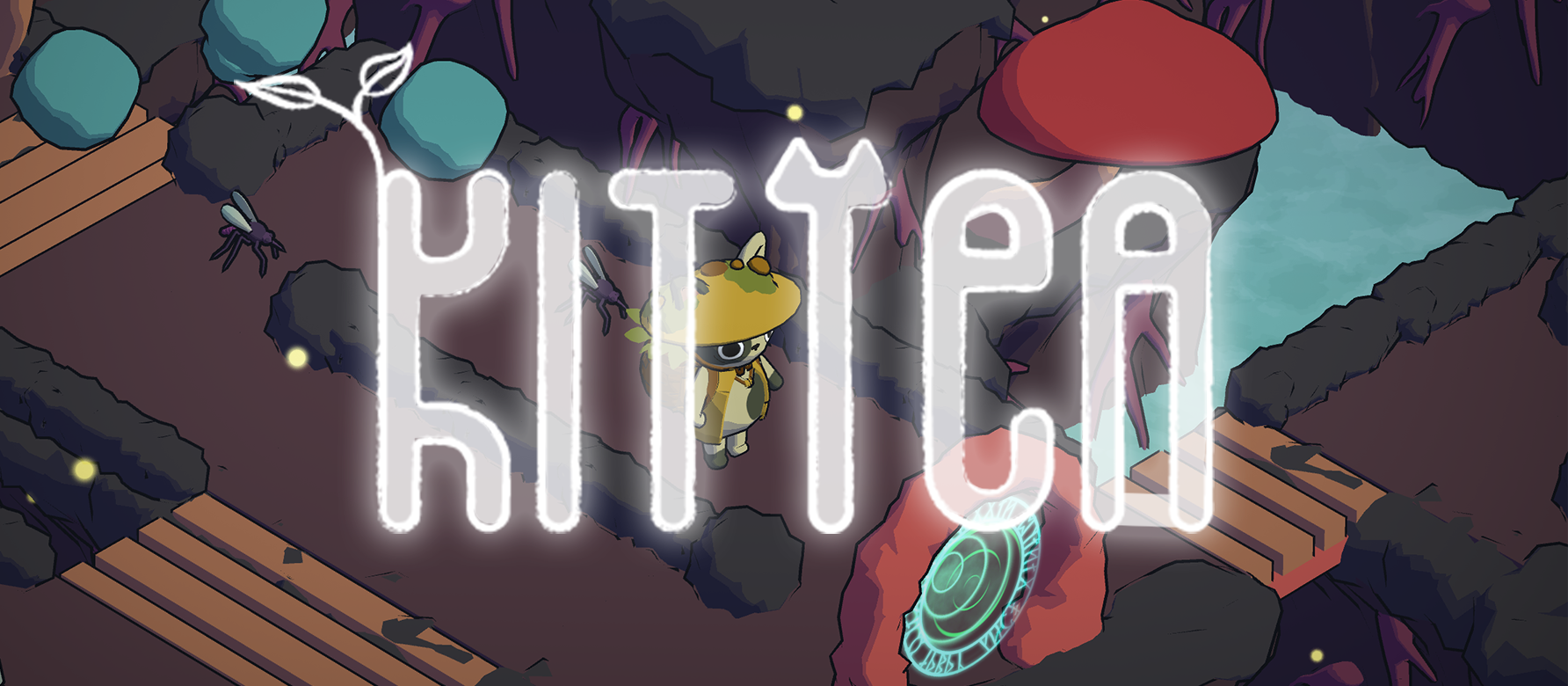 Kittea
Kittea is a game where you are a cat running a tea shop whose only customer seems to be your extremely supportive almost-girlfriend.
Finding ingredients in your magical garden is easier said than done, a recent infestation of bugs, fungus and evil stars haunts all the places where you grow your tea.
Your future girlfriend deserves the best tea, so get out there and good luck!
Instructions:
While running the teashop your totally not-yet girlfriend comes by to order some teas.
She likes them freshly made so the only logical conclusion is harvesting the right ingredients from your magical garden.
You only have 9 lives per run so make sure to avoid getting hit!
Once you have all the ingredients you'll have to make your way back to the shop to make the tea!
Hint: all gardens connect in a 3x3 grid so make sure to remember where you are and how to get back to the original portal.
Controls:
WASD - movement
Space - Jump
Made at Valkyrie Game Jam 2022 by a team of 7 valkyries in a week. Hope you like it!
Ashley Hauck – Code & additional Design
August Belhumeur – 3D Character Art, Rigging, and Level Design
Celeste Gamble – 3D Environment Art, Wrestler of shaders
Darya Dzemidzenka – 2D Art and Animation
Daria Kruzhinskaia – Character Animation, Voice Acting, and UI
Hannah Beuger – General & Level Design, and VFX
Oda Tilset – Sound Design and Music
Angehlica Halling – additional Level Design and moral support
Vivienne Koh - Our one collective braincell
| | |
| --- | --- |
| Status | Released |
| Platforms | Windows, macOS, HTML5 |
| Rating | |
| Author | ValkyrieJam |
| Genre | Platformer, Action |
| Made with | Unity |
| Tags | 3D, Cats, Cute, Female Protagonist, Gay, LGBT, LGBTQIA, Queer, Singleplayer |